JOBST Sock and Compression Stocking Aid/Donner, Wire, Formed, Up to 18 Inch Calf Circumference, 1 Count, #110913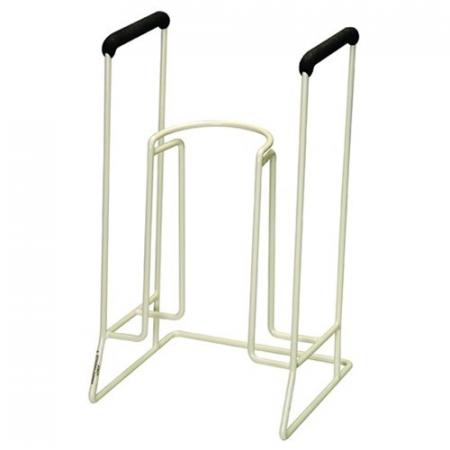 JOBST Sock and Compression Stocking Aid/Donner, Wire, Formed, Up to 18 Inch Calf Circumference, 1 Count, #110913
$29.60
Product Details
Features
Dimensions
Q&A
The JOBST Sock and Compression Stocking Aid/Donner makes the task of donning compression stockings easy. It is ideal for people who have limited dexterity or have difficulty reaching their feet, and it can be used with both closed and open toe styles.
UOM : EA
UPC : 035664109134
Application : Compression Stocking Aid
Color : White
COO_1 : China
Dimensions : Up to 18 Inch Calf Circumference
HCPCS : A6545
Material : Wire
Product Dating : McKesson Acceptable Dating: we will ship >= 25 days
Size : Up to 18 Inch Calf Circumference
Style : Formed
UNSPSC Code : 42142802
MPN: 110913
SKU: 100777
Item ID: 100777
Weight : 2.20
Width : 7.20
Height : 8.50
Depth : 13.90
When you set up your first Autoship
It's easy, select Autoship at checkout!
Set your schedule
Change or cancel delivery schedule anytime
Enjoy extra savings 5% off of applicable products on each re-order after your 1st
*Discount automatically applied when Autoship is selected at checkout. No coupons necessary.
*By placing your order, you agree to Honestmed.com's Privacy Policy and Terms & Conditions.