TENA ProSkin Stretch Ultra Briefs, Adult, 2X-Large, 64 to 70 In. Waist/Hip, Unisex, Gray, Tab Closure, Disposable, Heavy Absorbency, 64 Count, #61390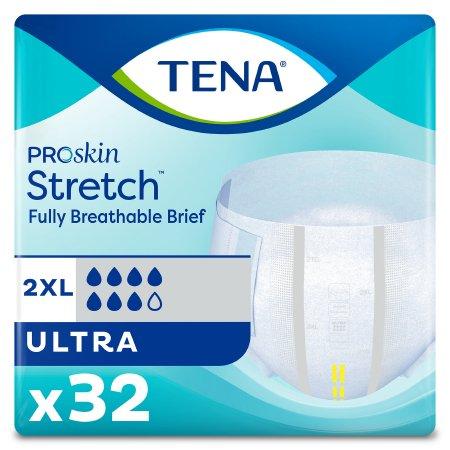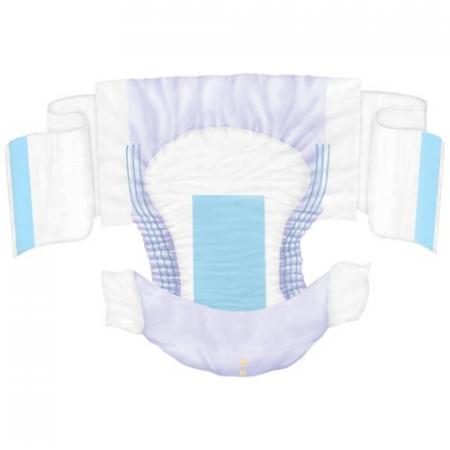 TENA ProSkin Stretch Ultra Briefs, Adult, 2X-Large, 64 to 70 In. Waist/Hip, Unisex, Gray, Tab Closure, Disposable, Heavy Absorbency, 64 Count, #61390
$67.77
Product Details
Features
Dimensions
Q&A
TENA ProSkin Stretch Ultra Briefs provide moderate to heavy bladder and/or bowel protection. These briefs feature a unique combination of comfortable stretch sides and full-length hook fasteners to provide a secure, stay-in-place fit; this easily customizable fit reduces gapping and sagging for comfort, security, and effective leakage control while the soft non-woven material provides full breathability thus promoting skin health and comfort.
UOM : CS
UPC : 10768702613900
Absorbency : Heavy
Application : Incontinence Brief
Backing Material : Cloth-Like Backing
Color : Gray
Fastening Type : Refastenable Tabs
Gender : Unisex
HCPCS : T4543
Latex Free Indicator : Not Made with Natural Rubber Latex
Leg Style : Elastic Gathers
Size : 2X-Large
Sizing Range : 64 to 70 Inch Waist / Hip
Style : Tab Closure
Topsheet Material : Polymer Topsheet
Type : Breathable
UNSPSC Code : 53102306
Usage : Disposable
User : Adult
MPN: 61390
SKU: 100148
Item ID: 100148
Weight : 21.40
Width : 24.60
Height : 13.00
Depth : 15.60
When you set up your first Autoship
It's easy, select Autoship at checkout!
Set your schedule
Change or cancel delivery schedule anytime
Enjoy extra savings 5% off of applicable products on each re-order after your 1st
*Discount automatically applied when Autoship is selected at checkout. No coupons necessary.
*By placing your order, you agree to Honestmed.com's Privacy Policy and Terms & Conditions.