Addipak Respiratory Therapy Solution, Sodium Chloride, 5 mL, 0.9% Inhalation Solution, Unit Dose Vial, 100 Count, #200-59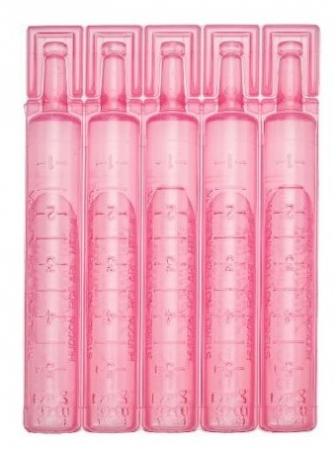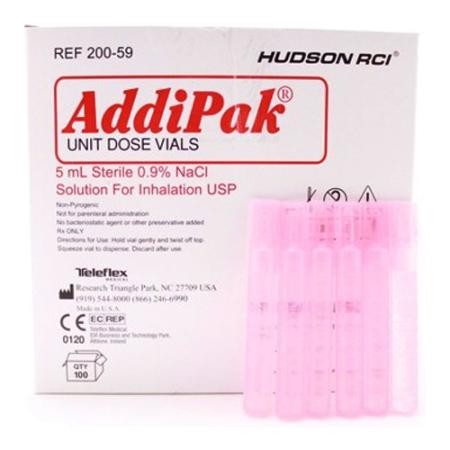 Addipak Respiratory Therapy Solution, Sodium Chloride, 5 mL, 0.9% Inhalation Solution, Unit Dose Vial, 100 Count, #200-59
$13.43
Product Details
Features
Dimensions
Q&A
Addipak Respiratory Therapy Solution features an easy open, twist-off cap that is simple to use and allows easy dispensing by the drop or milliliter, and the milliliter graduations are inverted for accurate dispensing. This solution is sterile and free of preservatives.
UOM : BX
UPC : 765845200595
Application : Respiratory Therapy Solution
Container Type : Unit Dose Vial
Dosage Form : Solution
Generic Drug Name : Sodium Chloride
HCPCS : A4216
Prop 65 Warning : WARNING: Cancer and Reproductive Harm
Strength : 0.9%
Type : Inhalation
UNSPSC Code : 51473500
Volume : 5 mL
MPN: 200-59
SKU: 100714
Item ID: 100714
Weight : 1.70
Width : 3.60
Height : 6.50
Depth : 6.90
When you set up your first Autoship
It's easy, select Autoship at checkout!
Set your schedule
Change or cancel delivery schedule anytime
Enjoy extra savings 5% off of applicable products on each re-order after your 1st
*Discount automatically applied when Autoship is selected at checkout. No coupons necessary.
*By placing your order, you agree to Honestmed.com's Privacy Policy and Terms & Conditions.