McKesson Hydrogel Amorphous Wound Dressing, 3 ounce Tube, Non-Sterile, 1 Count, #1722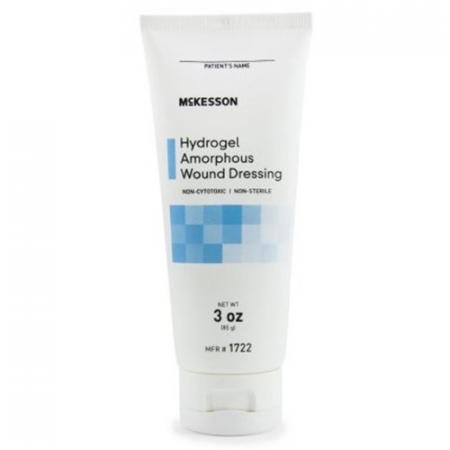 McKesson Hydrogel Amorphous Wound Dressing, 3 ounce Tube, Non-Sterile, 1 Count, #1722
$8.41
Product Details
Features
Dimensions
Q&A
McKesson Hydrogel Amorphous Wound Dressing may be used as a primary dressing for wounds with light or no exudate to add or maintain moisture. It also helps maintain a moist wound healing environment which assists in autolytic debridement. To protect peri-wound skin from maceration, apply a moisture barrier ointment or barrier film. Recommended Secondary Dressings: Cover with an appropriate secondary dressing depending on the amount of exudate and frequency of dressing change.
UOM : EA
UPC : 724235197419
Application : Hydrogel Amorphous Dressing
Dosage Form : Gel
HCPCS : A6248
Latex Free Indicator : Not Made with Natural Rubber Latex
Material : Hydrogel
Size : 3 ounces
Sterility : NonSterile
UNSPSC Code : 42311513
Volume : 3 oz.
MPN: 1722
SKU: 100125
Item ID: 100125
Weight : 0.20
Width : 2.00
Height : 6.00
Depth : 2.80
When you set up your first Autoship
It's easy, select Autoship at checkout!
Set your schedule
Change or cancel delivery schedule anytime
Enjoy extra savings 5% off of applicable products on each re-order after your 1st
*Discount automatically applied when Autoship is selected at checkout. No coupons necessary.
*By placing your order, you agree to Honestmed.com's Privacy Policy and Terms & Conditions.